Blackbuck antelope are native to India and Pakistan where they were widespread in plains and open grasslands. Lack of proper management and illegal hunting in their native homeland have restricted them to only small, isolated populations.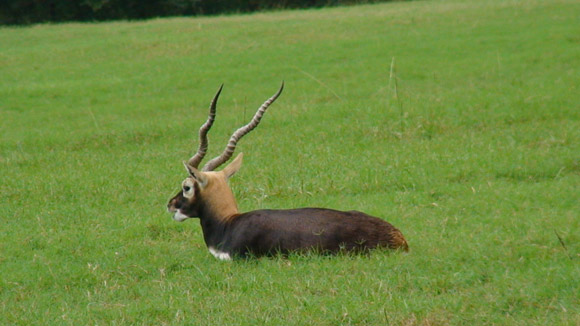 The Indian blackbuck antelope is one of the most popular exotic animals in Texas. Since being introduced into Texas in the 1930s, blackbuck antelope have multiplied on ranches throughout the state, making them another great example of conservation thru commerce. Blackbuck are near extinction in their native land of India, however, because of the value placed on them by hunters and landowners, they are abundant in Texas.

At Hendrix Wildlife, we raise and sell limited numbers of quality, trophy class blackbuck. Each season we have blackbucks with spiraling horns that are 20 inches and longer. Whether you are looking for trophy class animals or new genetics for your ranch, we have a good selection of quality stock. Give us a call to discuss your specific needs.